« Back to Portfolio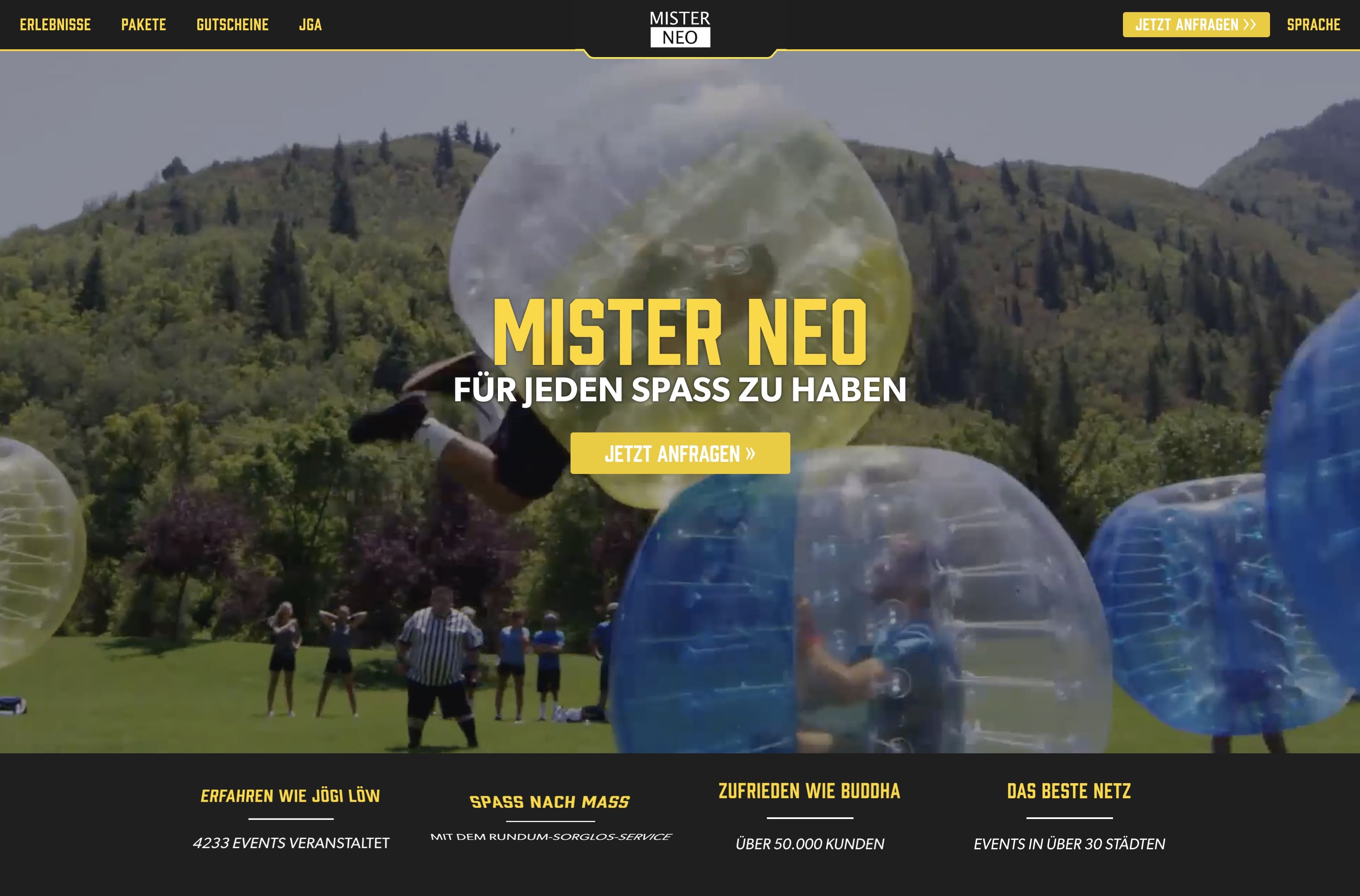 Programming:
Ilya Shabanov
Design:
Ilya Shabanov
MisterNeo.com
Fall 2017 – Present
Misterneo is an organizer of fun events. It all started with bubble football, moved on to arrow tag and eventually expanded into half a dozen different other events. Target audience are young people, bachelor parties, schools and friends goodbyes.
The website serves as a calendar for upcoming events, a booking tool and a shop for buying and using gift cards.
Being an old friend, the CEO, entrusted me with the branding for the whole website, landing one of the first paid design gigs I had. The result is a playful, cartoony website aimed towards younger audience and a bold color palette provoking attention.
Until today I take care of regular maintenance on the website and perform small changes whenever it is needed.