« Back to Portfolio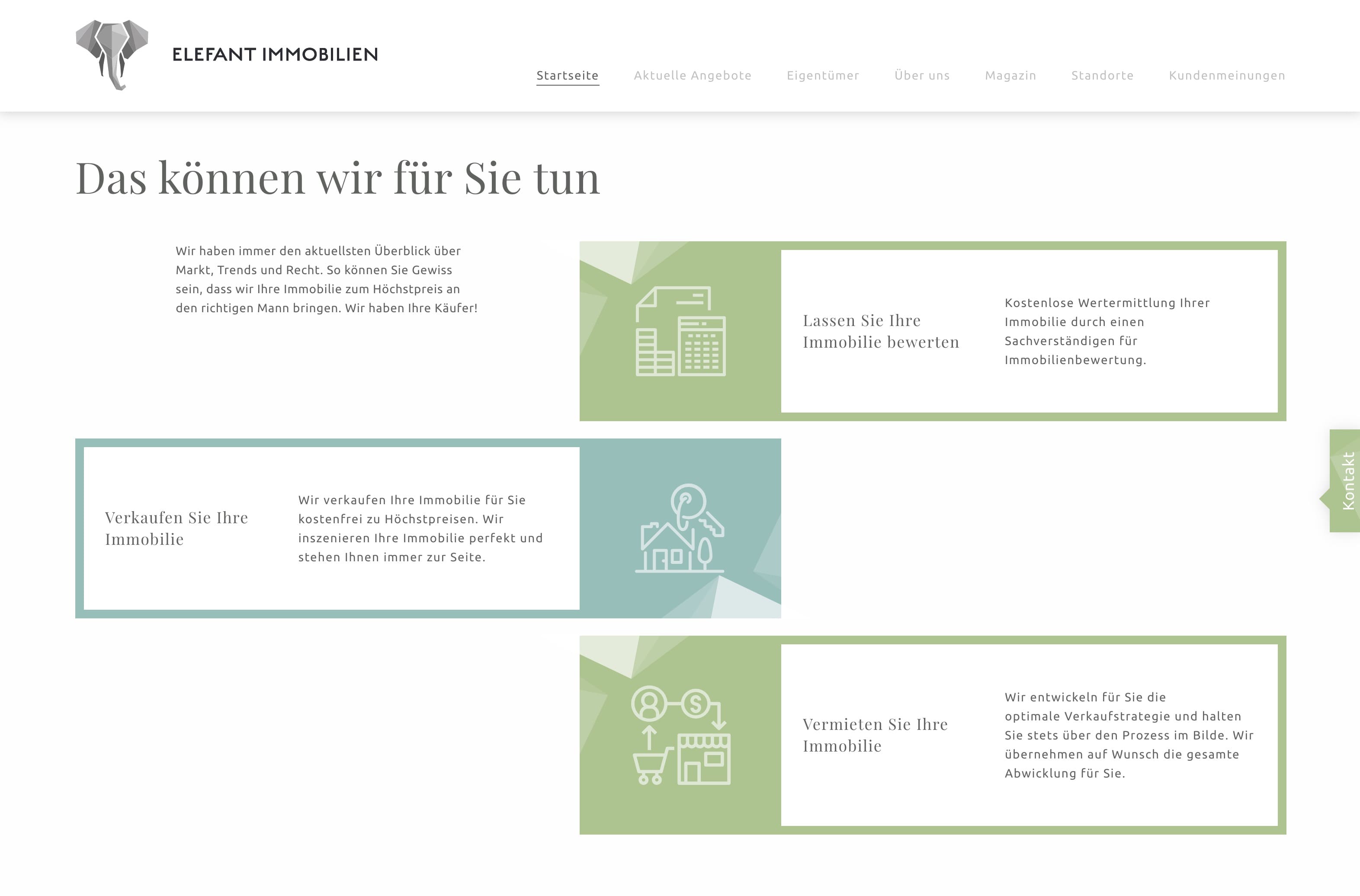 ElefantImmobilien.de
Summer 2018
Behind ElefantImmobilien is Michael von Lützow and his partner Diana Rakowski. Both are real estate agents in what is called "The Berlin Bacon Belt", a rich suburb in southern Berlin stretching from Potsdam to Königs Wusterhausen.
Working with my colleague Marcello from kultmacher.com as designer, we had the privilege to create the face of the newly born brand. Logo, Webdesign and programming werde done as a collaborative effort to bing a unique fresh visual experience and perception.
Our idea was to make the appearance as unique as possible, which was achieved by the heavy use of geometric shapes, that were repeatedly applied to backgrounds, logo and other parts of the website.
On the backend the website neatly integrates with OnOffice and has a vast arsenal of SEO tool at their disposal. We wish Michael and Diana all the best for this wonderful new brand.