« Back to Portfolio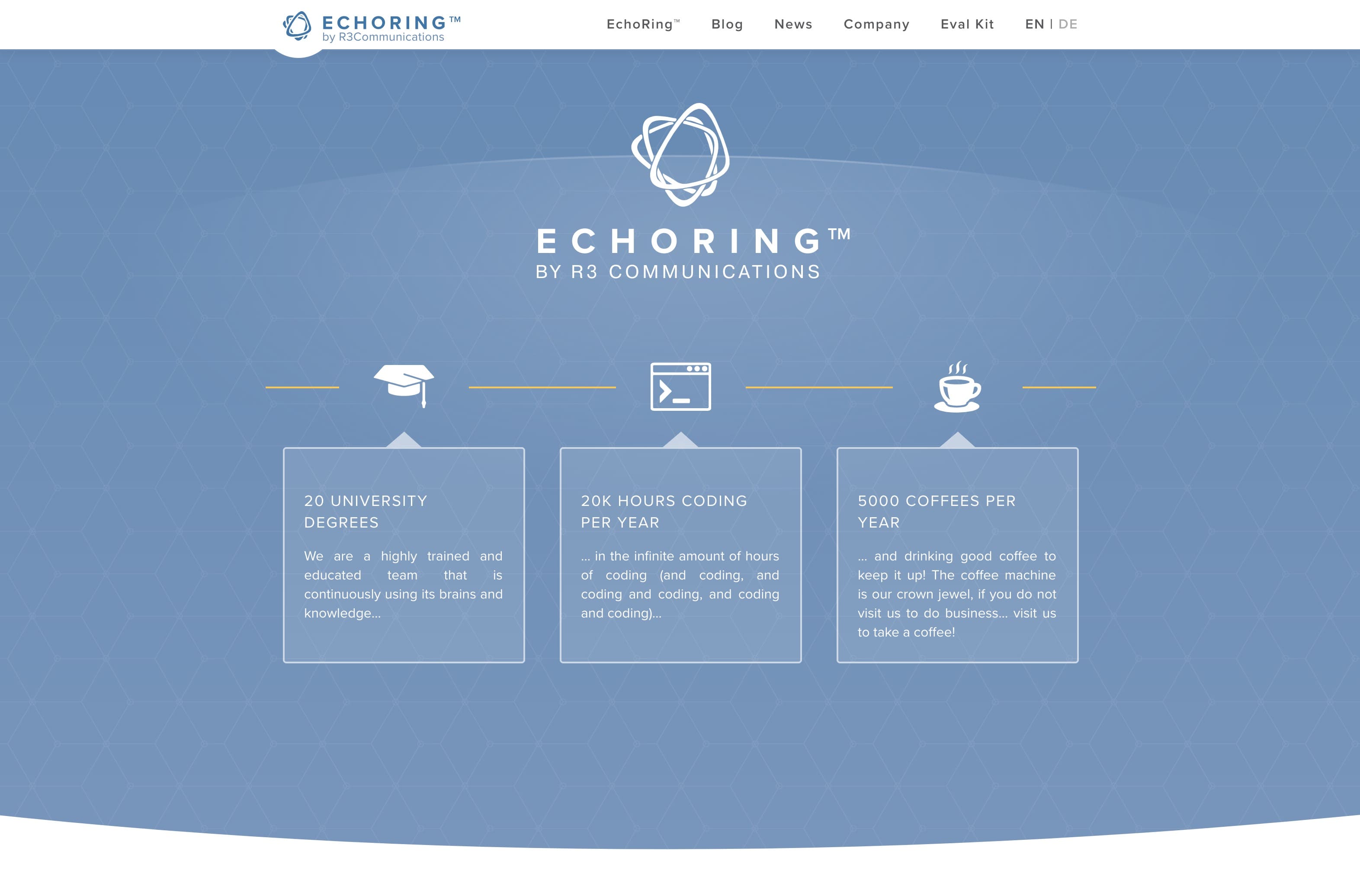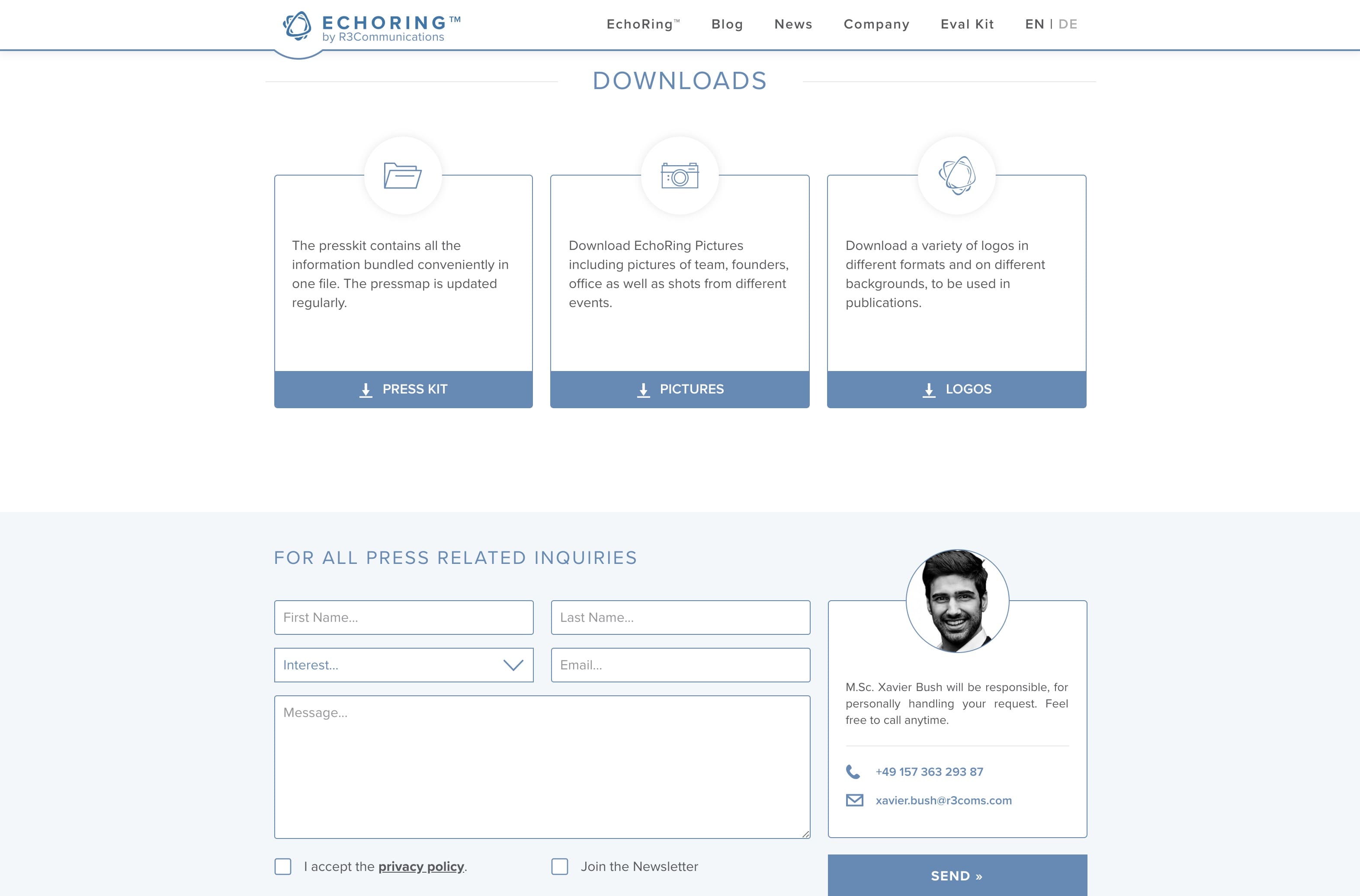 Programming:
Ilya Shabanov
Design:
Ilya Shabanov
Echoring.de
Fall 2017 – present
EchoRing is a high-tech company that was founded in Berlin a few years back. The EchoRing software is specific protocol that allows wifi modules to connect in a novel, reliable and fast way. The technology is mostly relevant for industry clients, who are aiming at removing wires from their setup.
My work with EchoRing has been diverse. First we redesigned their website, then business cards followed, as well as a multitude of small graphics for printouts, brochures, PPTs etc.
The latest and biggest project in development is a configuration tool that will be delivered to clients directly.